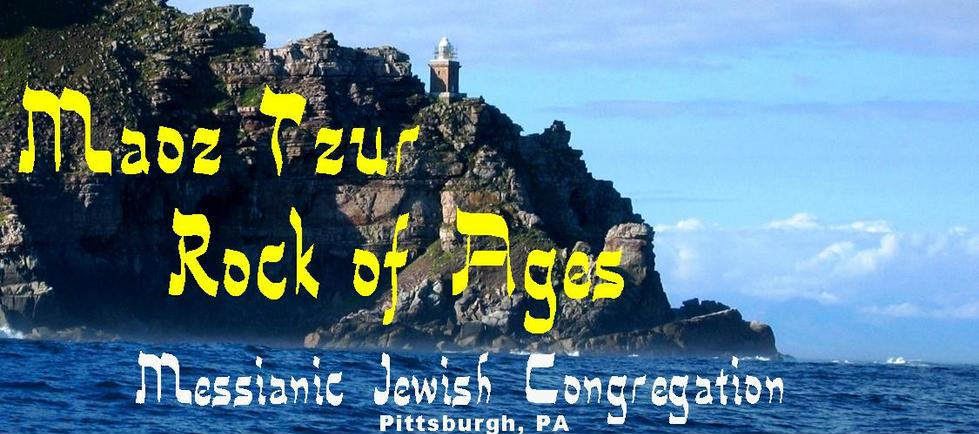 - PROCLAIM -
My
Abba
(Father)
my
El
(God),
and
Tzur
(Rock)

-
my
Yeshua
(Salvation)
- Psalms 89:26 -
Growing a community of followers of Yeshua, bringing Him to Jewish Pittsburgh and beyond !
© 2012 - Abraham E. Sandler,

Congregational Leader

of

Maoz Tzur

-

Rock of Ages

Messianic Jewish Congregation. All rights reserved.

PO Box 225 East McKeesport, PA 15035 - (412) 609-1117

Audio / Video of
Recent Gathering
COMING SOON

After clicking on link below to go to store, then click on SHOP or then SCROLL DOWN to see various categories of items that will help you KNOW YESHUA and/or SHARE HIM !!!

Click HERE to go to our WebStore. Thanks!